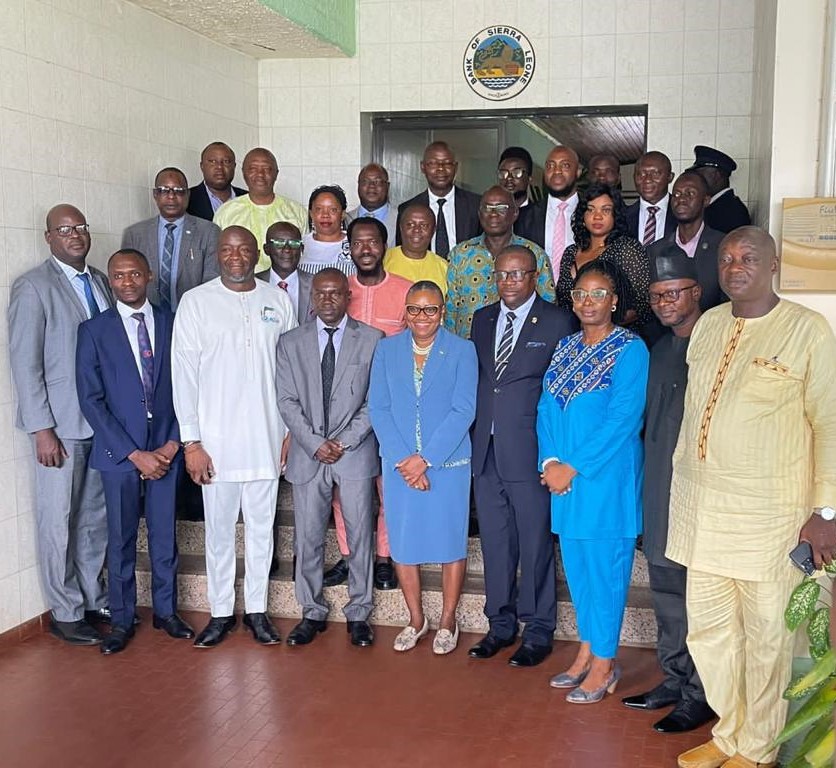 The Financial Intelligence Unit has successfully spearheaded a two-day national validation workshop at the Bank of Sierra Leone Complex, Kingtom, Freetown.
With support from the Inter-Governmental Action Group Against Money Laundering in West Africa, the FIU embarked on the update of the second ML/TF risk assessment exercise in July, 2022. The exercise took onboard new areas deemed to be prone to ML/TF risks in addition to the deficiencies identified in the Mutual Evaluation Report, in 2020. Sectors like Virtual Assets and Virtual Assets Service Providers, Legal Persons and Legal Arrangements, Not for Profit Organizations, Environmental Crimes and some sub-sectors in the Designated Non Financial Businesses and Professions like Car dealers, Shipping Companies, are given serious concern in this exercise.
Representatives from various AML/CFT Competent Authorities converged for the two days and deliberated the report sector by sector.
Gaps were identified, recommendations proffered and further mitigation measures assigned to the implementation plans.
The national risk assessment exercise is the first recommendation from the Financial Action Task Force to every member jurisdiction in the first against Money Laundering and Terrorist Financing.